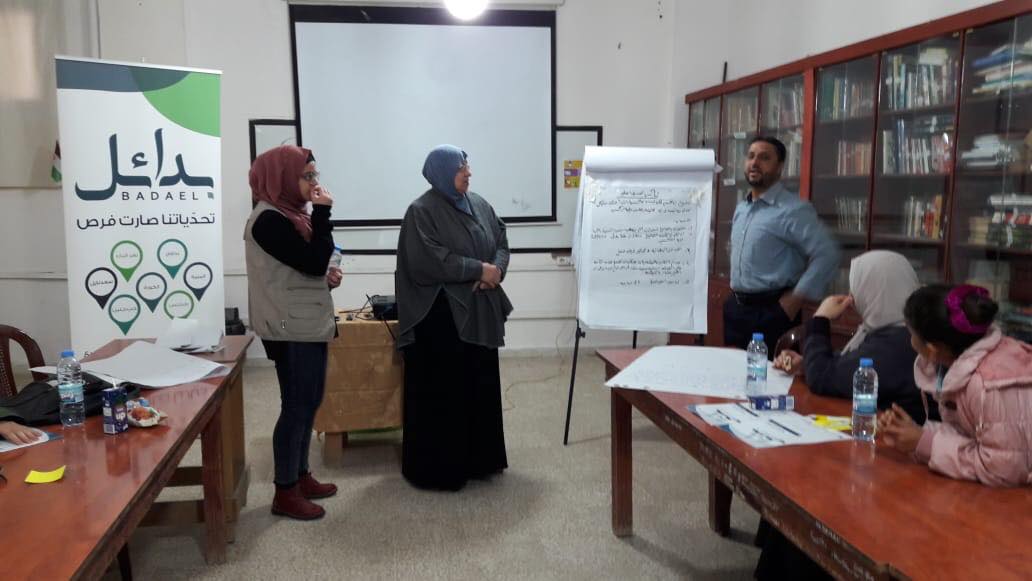 Under the title of "The Roght To Work for Palestinians in Lebanon, problems and Obstacles", and in the commemoration of the 71st of Nakba, The Lebanese-Palestinian coalition for the right to work campaign conducted a seminar at the municipality of Saida.
The former head of municipality Dr. Abdurrahman Al Bizri, the Palestinian researcher Mr. Fathi Kolaib, and representatives of local Lebanese and Palestinian parties attended the seminar.
Dr. Al Bizri stressed on the depth of relationship between Saida and the Palestinian camps, and the right of the Palestinian as a human being in work and ownership.
Mr. Kolaib indicated that some of the political Lebanese parties trying to mislead the international and Lebanese general opinion about misinformation of giving the Palestinian refugees the right to work through a law legislated back to 2010. What really occurred is a primary Parliamentary discussions about legal modifications that are still on drafting state.