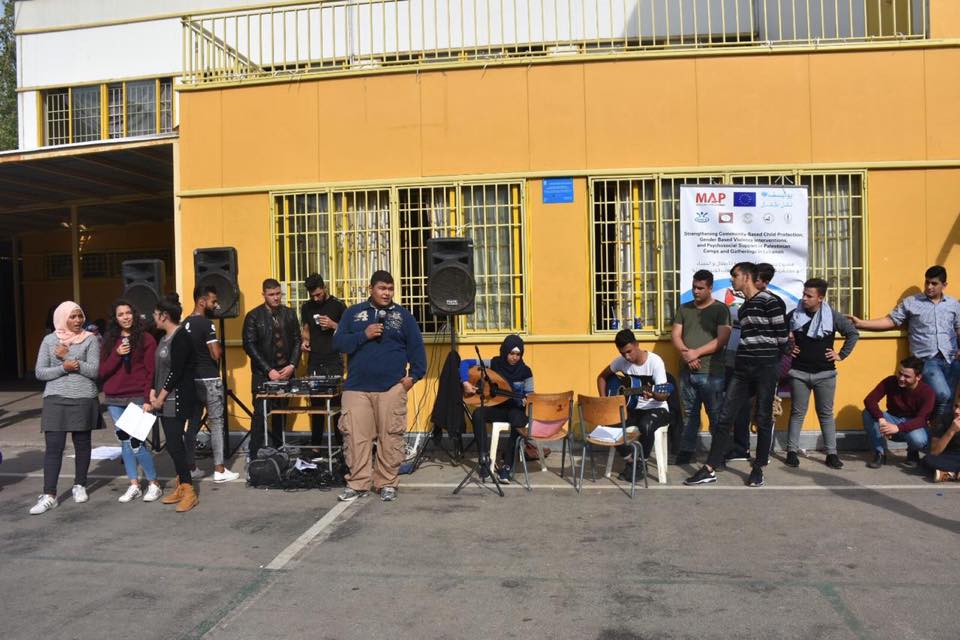 Dialogue Table about the Right to Work for Palestinian Refugees in Lebanon on Labor Day
The Lebanese Palestinian-coalition of the right to work campaign for Palestinian refugees in Lebanon conducted a dialogue meeting in Saad Nayel at Najdeh Center. With the presence of political, religious and social representatives, and representatives of clubs, NGOs, popular committees, municipal councils, and media figures.
The session was moderated by the lawyer, Ms. Manar Zaiter, who clarified that the situation of deprivation of Palestinian refugee in Lebanon is due to his deprivation of the most basic human rights, and the right to work is in the top of the rights.
Also during the session, a documentary about the situation of graduates of Palestinian refugees in Lebanon was displayed.
On the behalf of the coalition, a statement was delivered by the coordinator of the campaign in the Beka'a Ms. Leila Said, that assured on the right of Palestinians to work in accordance with the norms and laws of human rights, and to amend the laws that had been issued by chamber of deputies in 2010, that contradict itself and some are inapplicable.