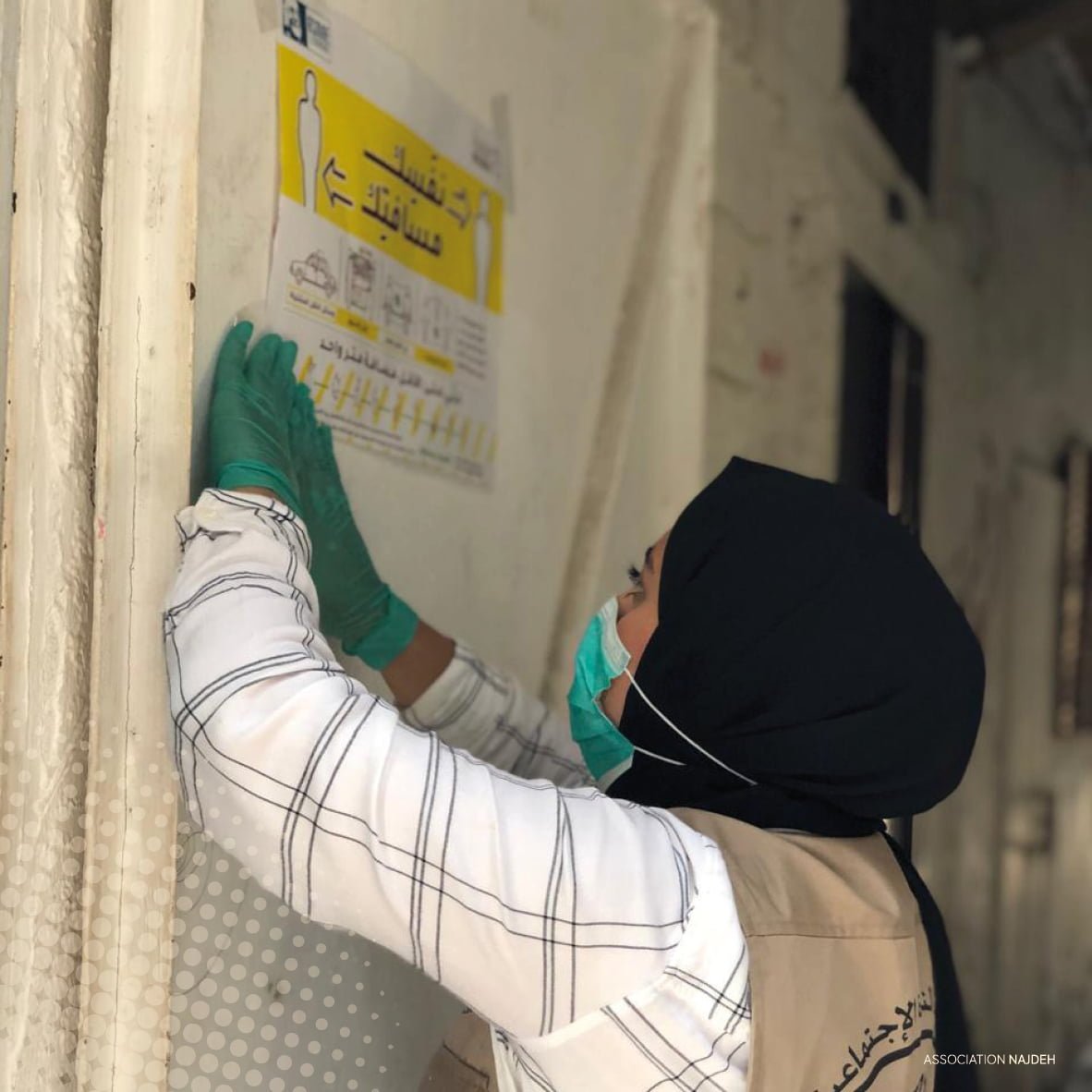 Najdeh Social Association, in partnership with Asmae Foundation, launched its youth initiative from Ain El Hilweh camp entitled "Yourself, Your Distance". This is with the aim of raising community and health awareness about the importance of following preventive measures to contribute to protecting camps from the spread of the Coronavirus (COVID–19) pandemic.
Although it is impossible to implement physical distancing in Palestinian refugee camps in Lebanon, the campaign is based on the importance of leaving distance between people in all places and in all circumstances in order to prevent and protect everyone.
This is done through the preparation of videos and posters carrying awareness messages based on the reality of the daily life of the camps' residents, which will be displayed on social media platforms. The campaign comes within the framework of the initiative, which started from Ain El Hilweh camp, after training approximately 15 young women and men on how to create a community initiative that works to make a difference in collective behaviour and change daily concepts and practices.
It aimed to educate the people of the camps about the importance of physical distancing and how to apply it. We can apply physical distancing measures everywhere and at all times to limit the spread of Covid 19.