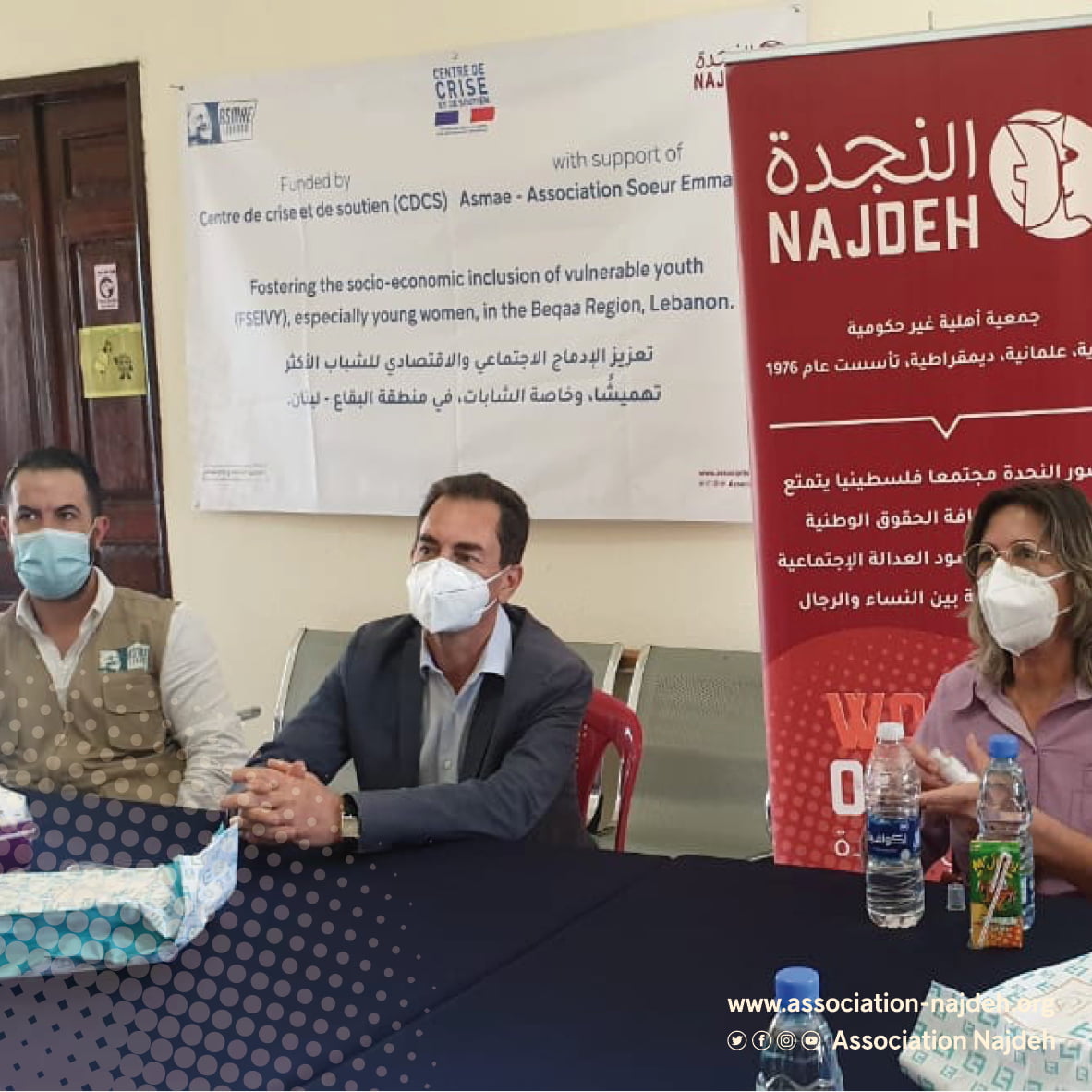 Visit of a high-level French delegation to Associaion Najdeh in the Bekaa centres.
Saadnayel, Bekaa, Association Najdeh and the Asmaih Foundation received a high-level French delegation composed of Mr. Eric Chavlier, Director of the Crisis Support Centre, and Mr. Arthur Bhutto, from the Centre for Humanitarian Operations and Stability, at the Ministry of Europe and Foreign Affairs, Mr. Sebastian Lessolnier, the support officer at the French Embassy in Lebanon and their accompanying delegation.
The visit came within the framework of inspecting and following up the project "Promoting the social and economic integration of vulnerable youth, especially young women, in the Bekaa region, Lebanon." Funded by the Support and Crisis Centre with the support of the Asmaia Foundation. The delegation was received by a representative of the Asmaia Foundation in Lebanon, Mr. Nadim Khadaj, Ms. Leila El-Ali, Director of the Association Najdef, and Mr. Osama Hamza, the Director of the Bekaa Branch in Association Najdeh.