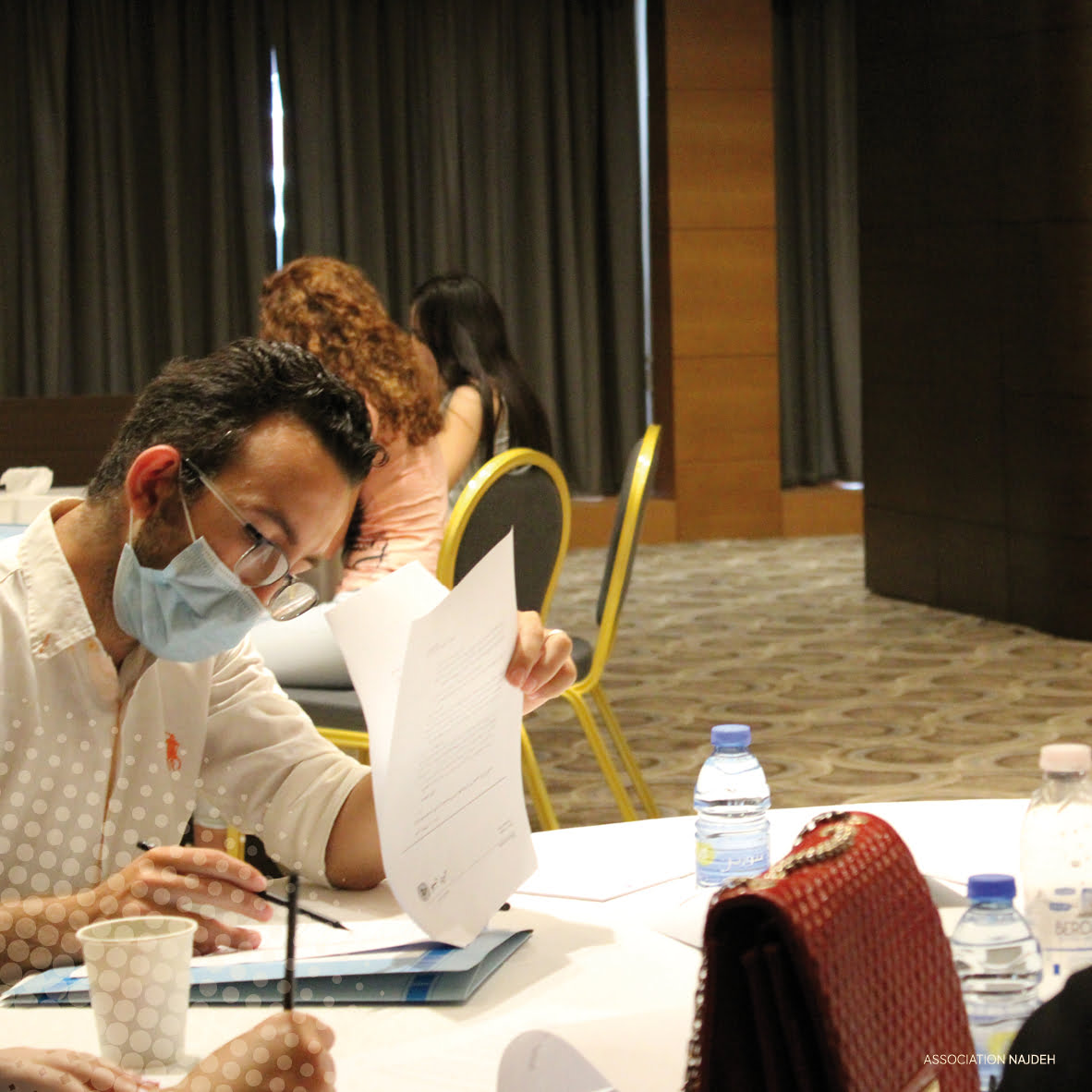 Training on violence against women and girls
In Beirut, within the framework of the regional project "Combating Violence against Women in the Southern Mediterranean Region", funded by the European Union, the Euro–Mediterranean Feminist Network, and its members in Lebanon. Association Najdeh, and the Lebanese Democratic Women's Gathering, organised a training day targeting activists from civil society organisations and community initiatives from all Lebanese regions, on October 16, 2020, at the Radisson Blu Hotel in Beirut. This was done for the aim of enhancing their knowledge and skills about violence against women and girls in international conventions.
The training highlighted the Lebanese personal status and penal laws, and the advantages of enforcing comprehensive laws that criminalise violence against women and address all its forms. 13 activists participated in the training, and the participants showed a distinctive interaction with the topics raised, especially since the majority of them live in remote areas where women and girls suffer from many types of discrimination and violence related to the prevailing masculine customs, traditions, and culture.
The training included a presentation of local and international statistics as indicators of violations against women and girls as an introduction to present and discuss the most important international conventions and resolutions to combat violence and discrimination against women. The statistics included three in-depth pivotal conventions (CEDAW Convention – Resolution 1325 – Istanbul Convention) and compared them with local legislation and laws and the extent of their conformity and opposition to these conventions.
At the end of the training day, through the working groups, the most prominent challenges in the application of these agreements were confronted, in the local context, and the mechanisms through which work can be done to bridge the gaps between local agreements and legislation was accomplished.