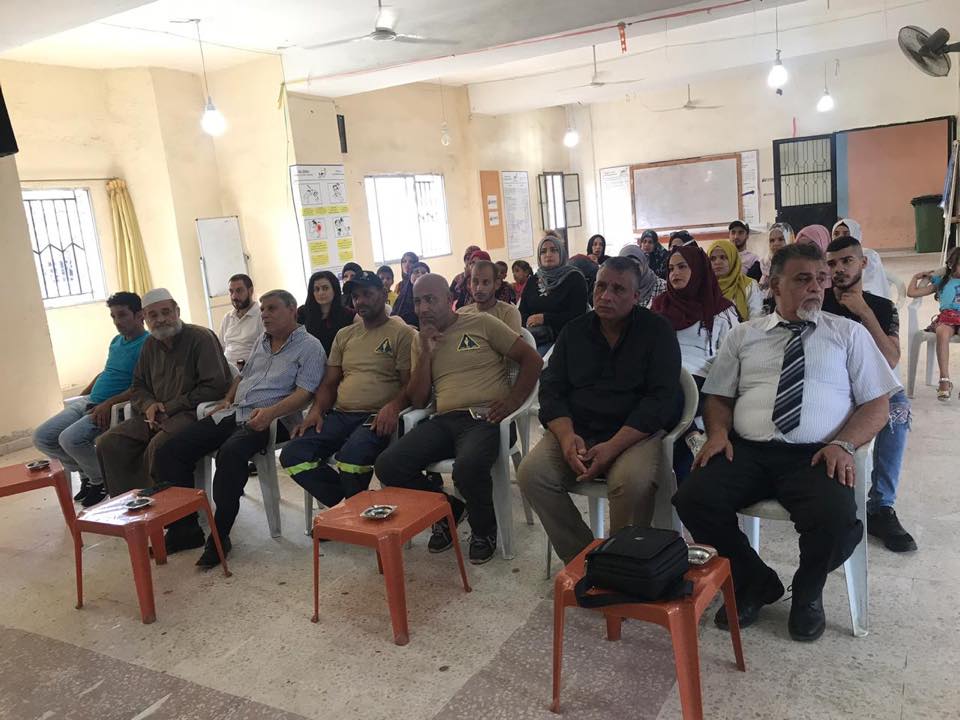 The Lebanese-Palestinian Coalition for the Right to Work Campaign Met the Director of Mousawat Organization
The Lebanese-Palestinian coalition for the right to work campaign for Palestinian refugees in Lebanon continues their visits to Lebanon's forces, parties, associations, institutions. A delegation from the Coalition met with the Director Mousawat Organization, Mrs. Mai Hasabini and the Coordinator of the Projects Department, Hoda Naqouzi.
The discussion focused on the hard economic and social situation of the Palestinian people, especially the deprivation of the right to work, where the need to mobilize public opinion, institutions, and parties was stresses and an emphasis was on solidarity and support for the establishment of the right to work for Palestinian refugees in Lebanon.
The two parties tackled the topics of dangers of the denial of rights to Palestinian refugees in Lebanon regarding the increase in unemployment and the spread of social problems and migration due to imposing hinders and restrictions on the means of living