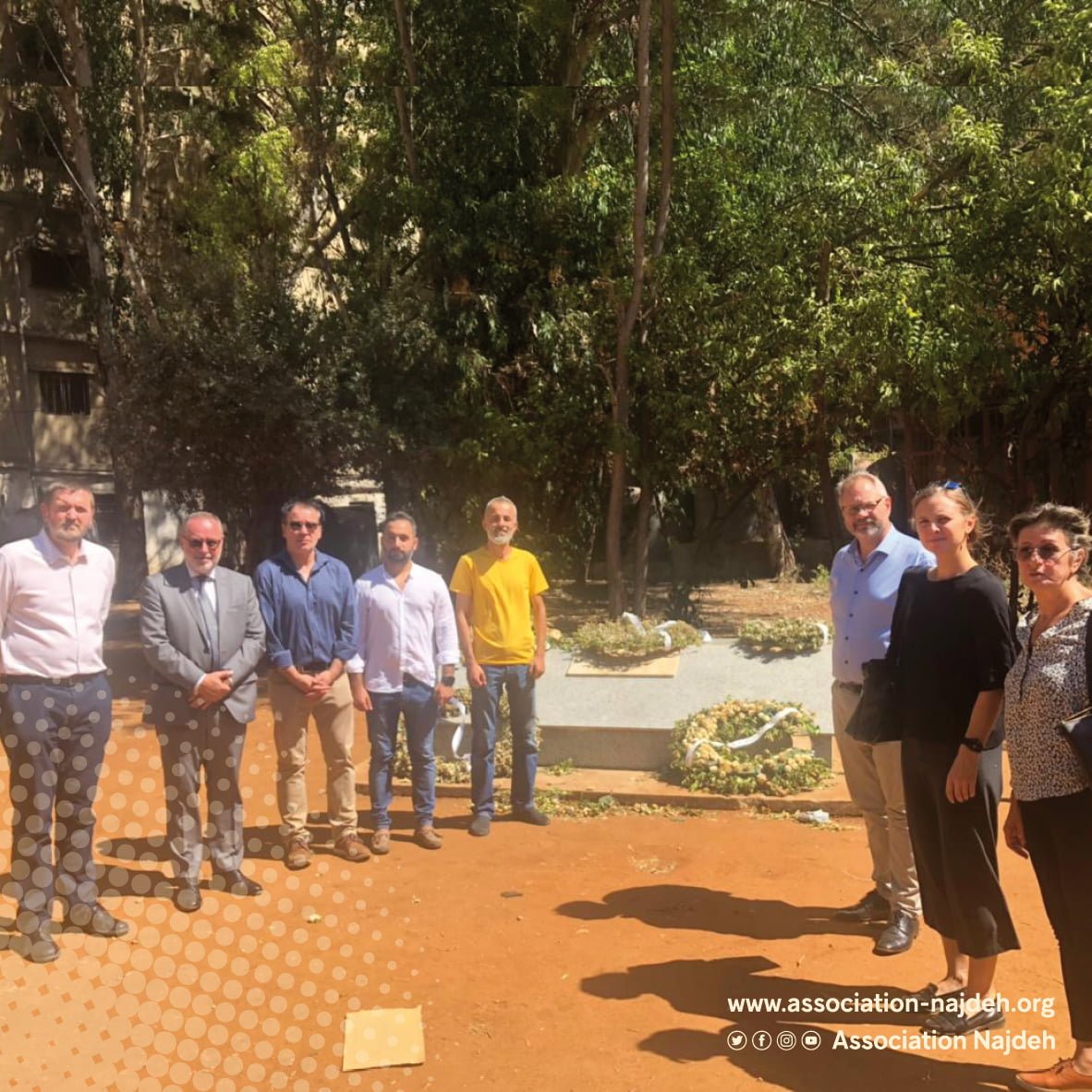 The Ambassador of the Kingdom of Norway to Lebanon commemorates the Sabra and Shatila massacre.
In Beirut, Najdeh Social Association received a visit from the Ambassador of the Kingdom of Norway in Lebanon, His Excellency Mr. Martin Yervik, as well as a delegation from the management of the Norwegian People's Aid Regional Office and their accompanying delegation. The delegation was received by Mrs. Leila El–Ali, Director of the Najdeh Social Association, project and program officials and the association's team.
The visit of His Excellency the Ambassador came in commemoration of the Sabra and Shatila massacre. Furthermore, the delegation completed its visit to Shatila camp within the framework of inspecting and following up the project "Protection from Sexual and Gender–Based Violence (SGBV) in camps and gatherings. The delegation toured the centre and participated in the activities of a group of beneficiaries on equality and other activities. Where, in conclusion interventions were made on the situation of Palestinian refugees in Lebanon.