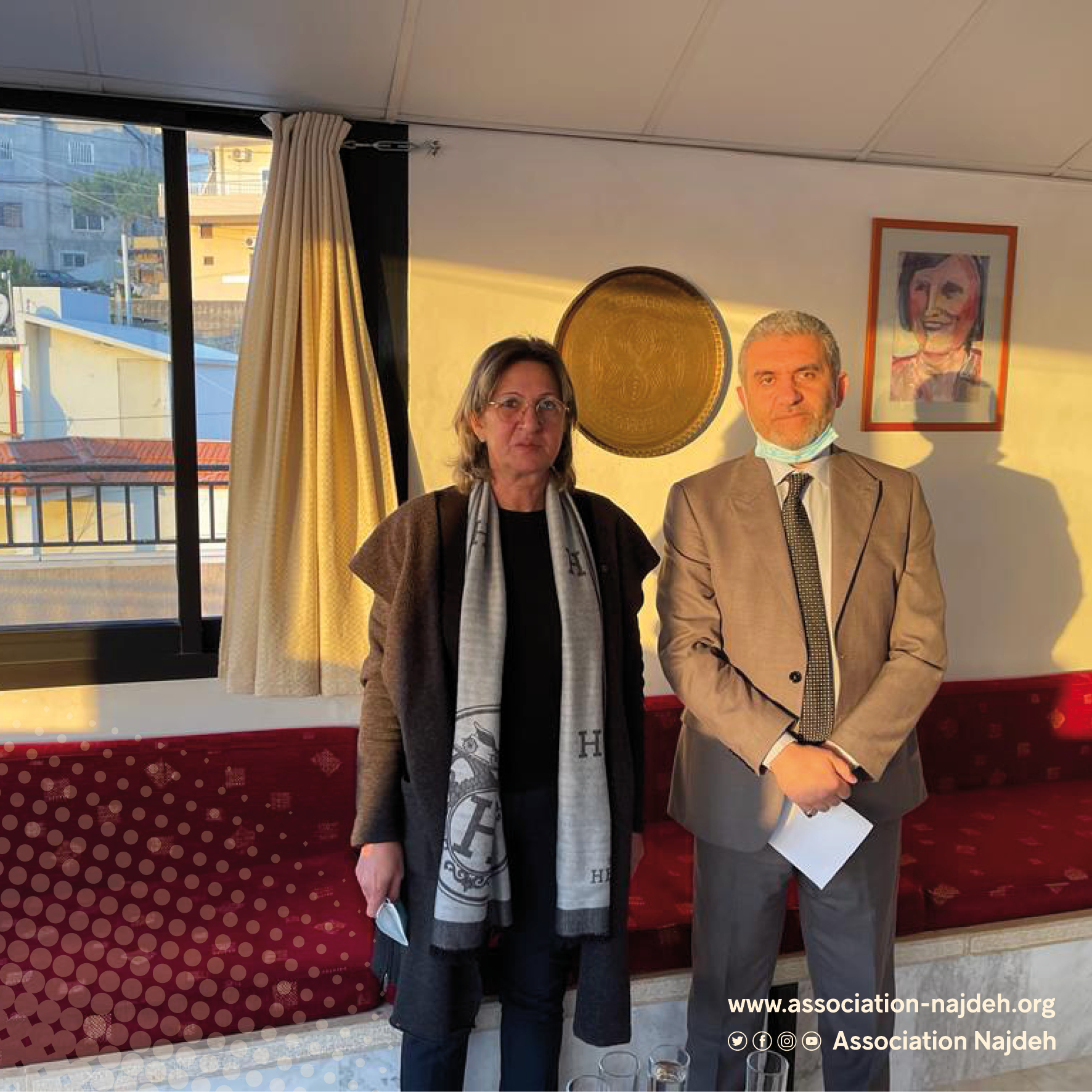 Student scholarships for a group of students.
Signing student scholarship contracts
Student scholarship contracts were signed in Dar Al Salaam for a cultural exchange for a group of university and professional students from the town of Wardaniyeh and Burj al–Shamali camp. In the presence of the Minister of Labour Mustafa Bayram, a number of members of the municipality of Wardaniyeh, the director of the Najdeh Social Association, Ms. Leila El–Ali, and members of the administrative body of the Dar es Salaam Association for Cultural Exchange Messrs. Mohammed Saeed Garnakout, Latifa Abdulaziz, and Gebran Baalbaki. student scholarship contracts were signed, which included covering instalments, registration fees and some other expenses.
The ceremony began with a speech from Mrs. Abdulaziz, who welcomed everyone to Dar Al Salaam and introduced the scholarship project, a scholarship from the endowment from Anne Concari, and the late former Mayor of Wardaniyeh, Hussein Bayram.
The Minister of Labour addressed the humanitarian backgrounds as a push in issuing his decision, in the context of lifting the grievances of the Palestinian people and easing financial burdens as the cause of forsaking education. In turn, Ms. Leila El-Ali thanked the Minister of Labour for his decision and called for its legislation and legalisation by the government, as she was known for her impressive humanitarian work in the Najdeh Social Association. 
The ceremony concluded with the signing of grant contracts between Dar Al Salaam and students.