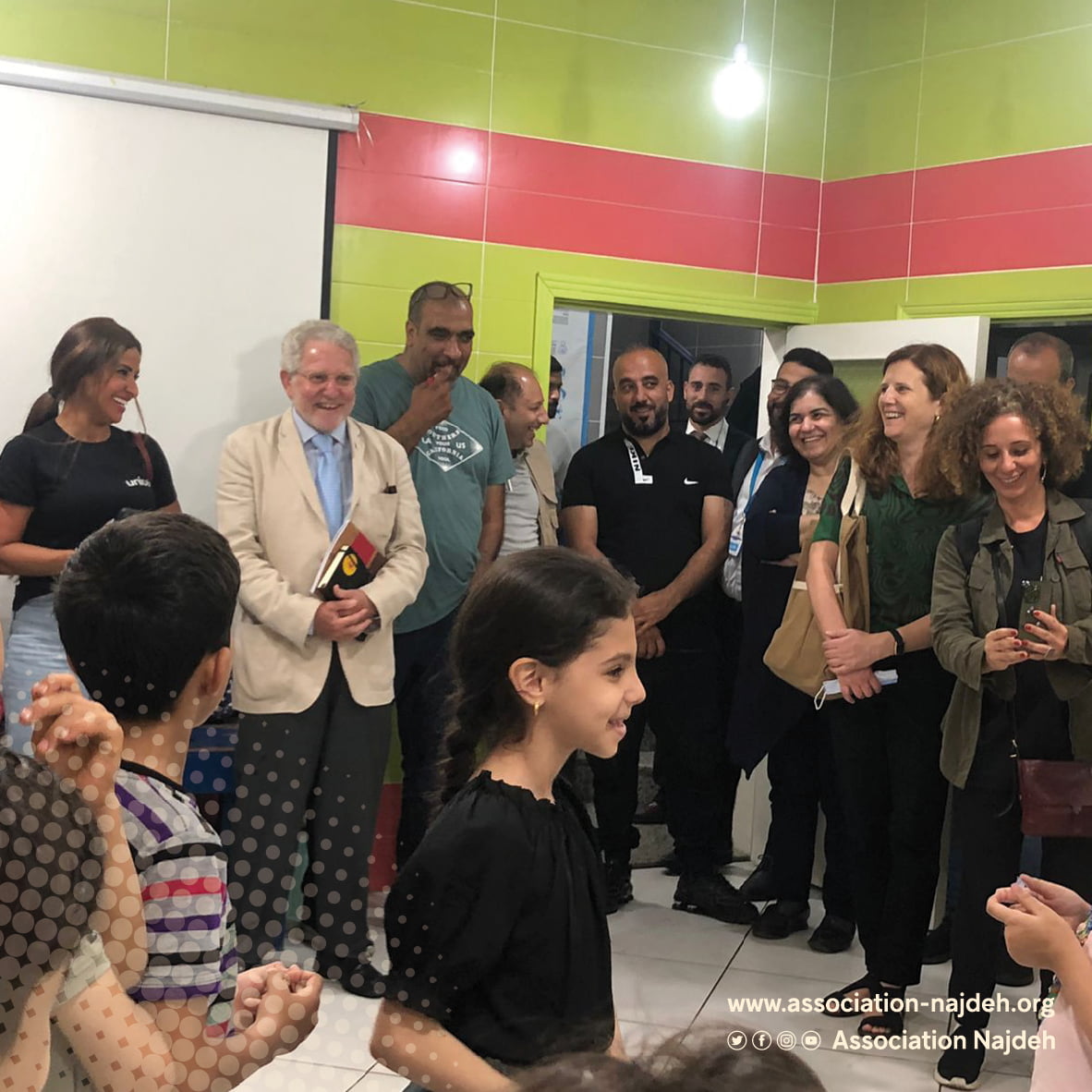 Spain's ambassador in Lebanon visits Al-Najdeh Association in Burj Al-Barajneh camp.
Burj Al-Barajneh, Association Najdeh received; the Ambassador of Spain in Lebanon, Dr. Jesus Santos Agado, alongside his accompanying team, the Director of the Palestinian Program in UNICEF, Mr. Nazih Yacoub, Ms. Heba Abu Rashid, and the representative of the Medical Aid for Palestinians (MAP) Mr. Mahmoud Al-Adawi, and their accompanying delegation.
The delegation was received by Ms. Buthaina Saad, Deputy Director of Association Najdeh, projects and programs and the association's team. The visit came within the framework of inspecting and following up a project 'Supporting protection services for children, women and families in Palestinian camps and gatherings.' 
The delegation toured the Centre for Education and Psychosocial Support and the delegation participated in activities for a group of children on equality between boys and girls, as well as other activities.
In conclusion interventions were made on the situation of Palestinian refugees in Lebanon.