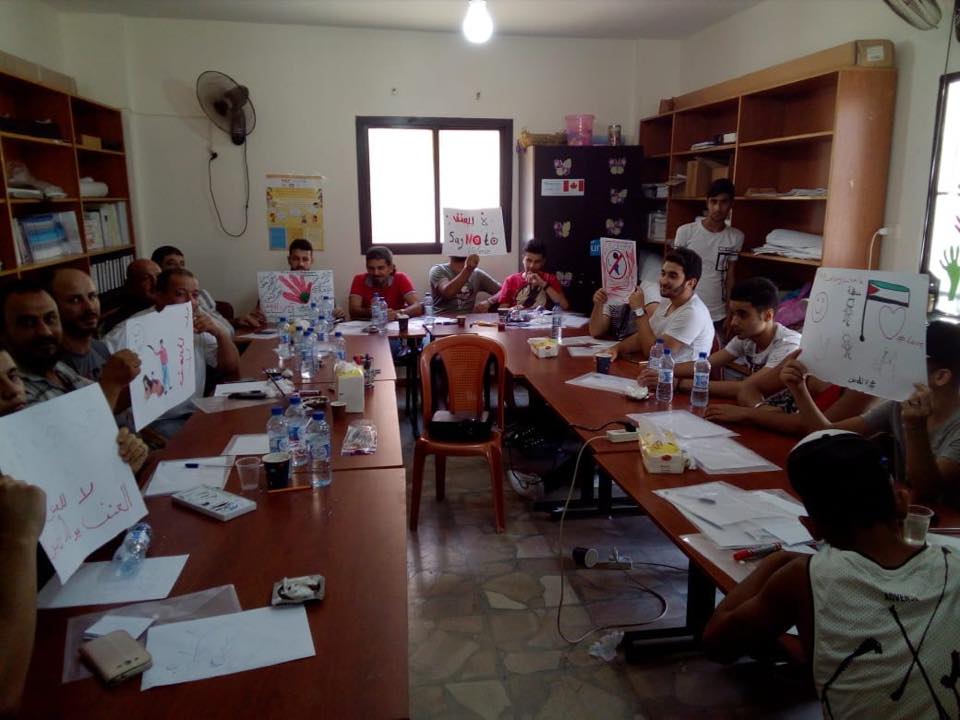 Solidarity Activity on the occasion of "The international Day of Solidarity with the Palestinian people" in Beirut
On the occasion of the International Day of Solidarity with the Palestinian People, the Universal Declaration of Human Rights, the commemoration of the first intifada and the 69th anniversary of UNRWA, the Lebanese-Palestinian coalition for the right to work campaign for Palestinian refugees in Lebanon held a solidarity meeting at the Beirut Sons Committee quarters.
Within the meeting, speeches for representatives of the Committee, the coalition, and the Palestinian syndicate were given. The speakers called on the Lebanese State to approve the civil and social rights of the Palestinian refugees and to make non-discriminative laws especially in the right to work.
The speakers called for the continuation of actions, conferences and the adoption of a draft consolidated paper by the Lebanese and the Palestinians to be submitted to the Lebanese government for discussion and parliamentary legislation in order to support the Palestinian solidarity till their return.