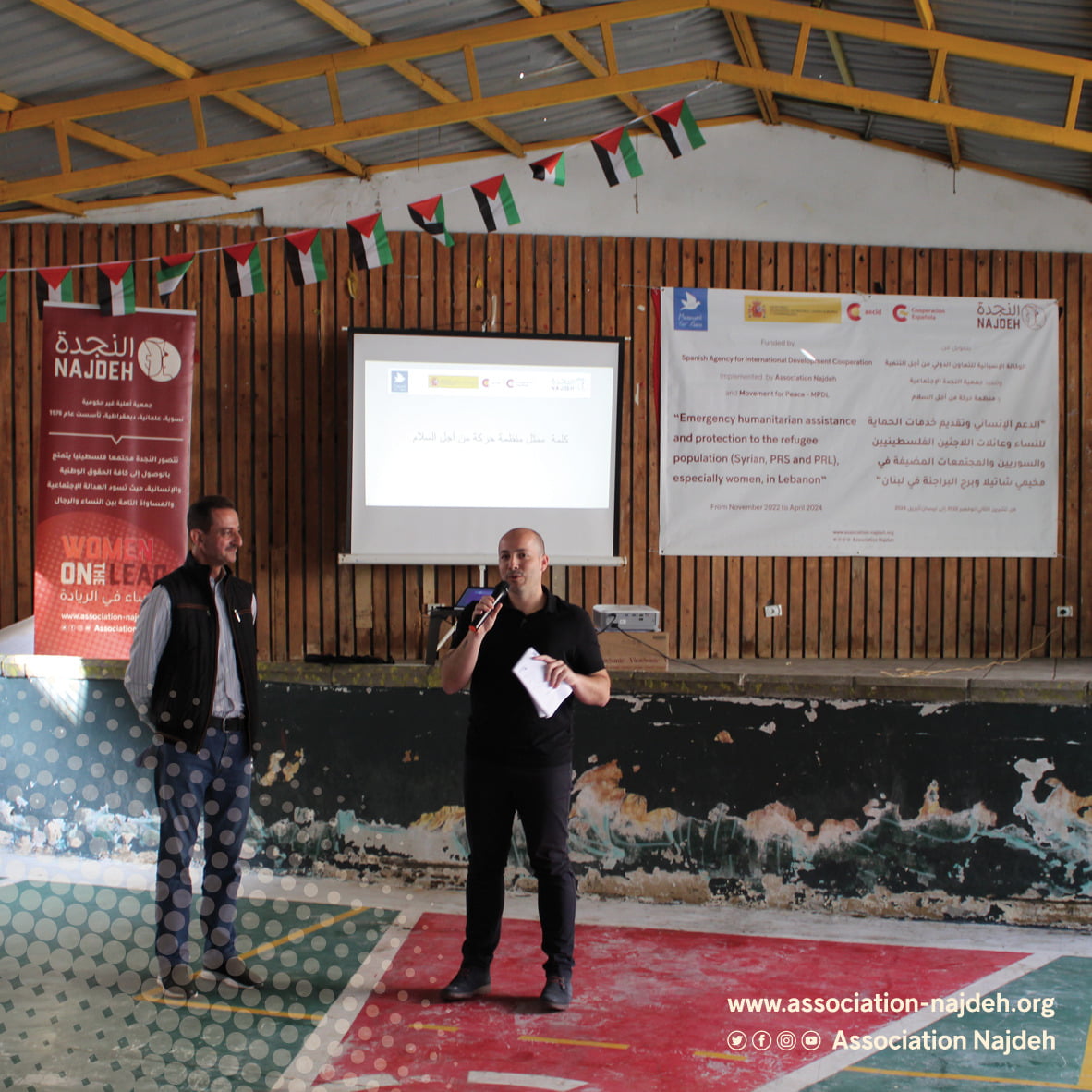 Project for humanitarian support and protection services for women.
Beirut, Burj Al-Barajneh camp, Association Najdeh, and the Movement for Peace organisation, launched the project "Humanitarian support and protection services for women, families of Palestinian and Syrian refugees and communities in Shatila and Burj Al-Barajneh refugee camps in Lebanon."
The project spans for the duration of 18 months, through which we seek to strengthen the resilience and protection of refugees and giving priority to survivors of gender-based violence.
The project will provide; services and interventions of a holistic nature to 770 Palestinian, Syrian and Lebanese families, support 200 women and girls who survived gender-based violence or at risk of violence or girls at risk of early marriage, it will provide unconditional cash assistance, awareness sessions and activities to advocate for women's and girls' issues and to combat gender-based violence, legal advice and services related to the rights and protection of women and girls in personal status laws, and initiatives to strengthen the community resilience of women and girls through the use of common skills and experiences to enable them to support themselves and bring about sustainable positive change.
This project is funded by the Spanish Agency for International Cooperation for Development.