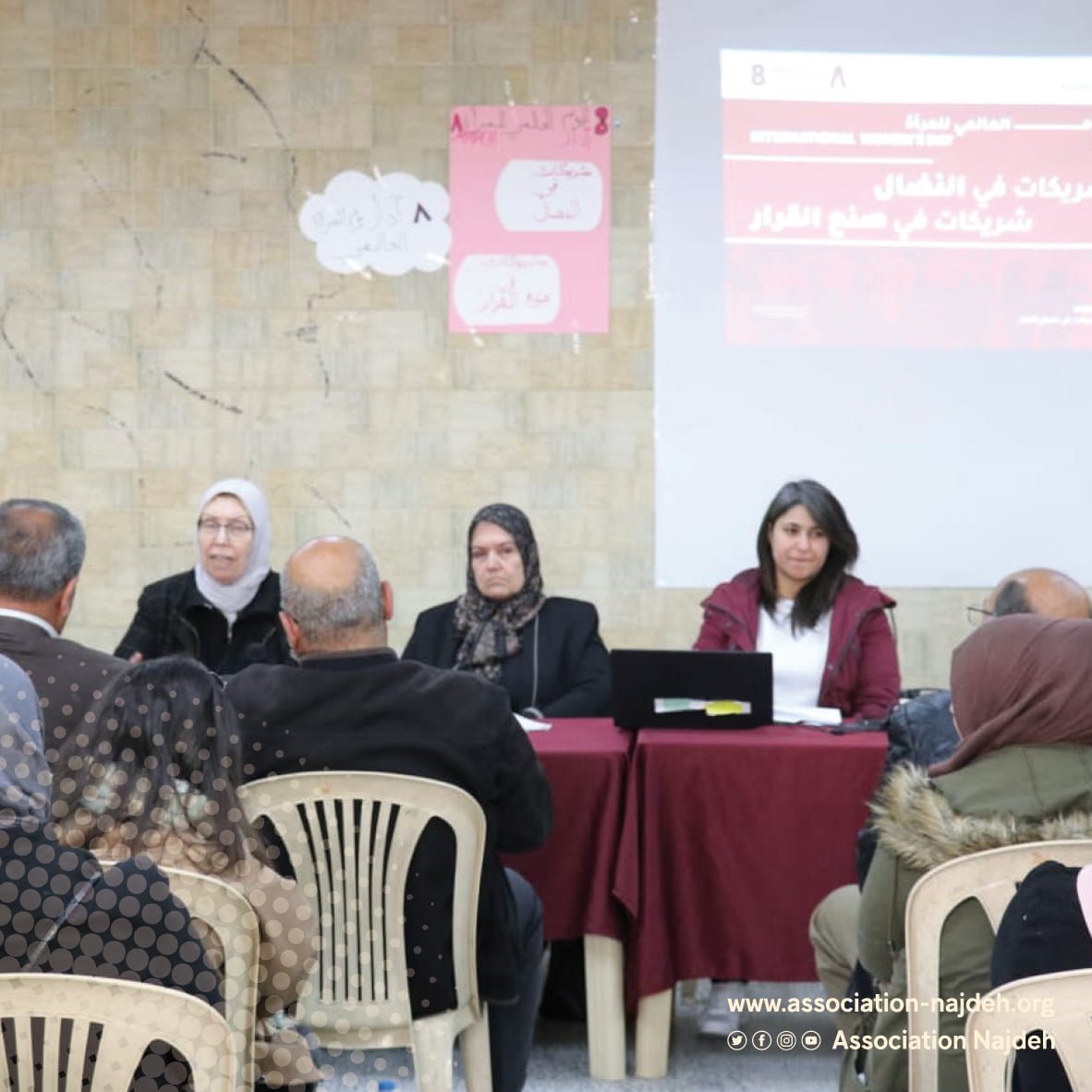 Partners in the struggle are partners in decision-making – in Al-Jalil camp
Jalil, on the occasion of International Women's Day, the Social Aid Society organised an interactive seminar and an open dialogue entitled "Partners in the Struggle, Partners in Decision-Making", in the presence of the People's Committees and the UNRWA Director in Al-Jalil camp representative of educational, social and health institutions and associations, and clerics.
After welcoming the audience by Ms. Noor Al-Bakai, coordinator of the Women's and Girls' Rights Program – Bekaa, she delivered the speech on Women's Day and focussed on ; 'The role of women's struggle in all historical stations and their distinctive role'. The militant role of the late colleague Samira Abu Al-Foul and glimpses of Palestinian women's struggle were presented. From the beginning, Palestinian women were and still are partners of men in the Defence of the homeland and had organised and influential Defence initiatives.
Ms. Leila Marwa, former president of the women's gathering, spoke, "On the militant history of women and what the purple colour symbolises dignity and justice, and about legal violence against women in Lebanon, personal status laws, labour laws and others".
Dr. Aziza Al-Khalidi, a consultant on gender issues, spoke about "women's participation in the struggle and their achievements and the challenges faced by women in connection with the Palestinian cause and the sacrifices made by Palestinian women, which will be presented in the future and confirmed the integration of women with political life, decision-making and self-determination," and there were a number of interventions and discussions to clarify