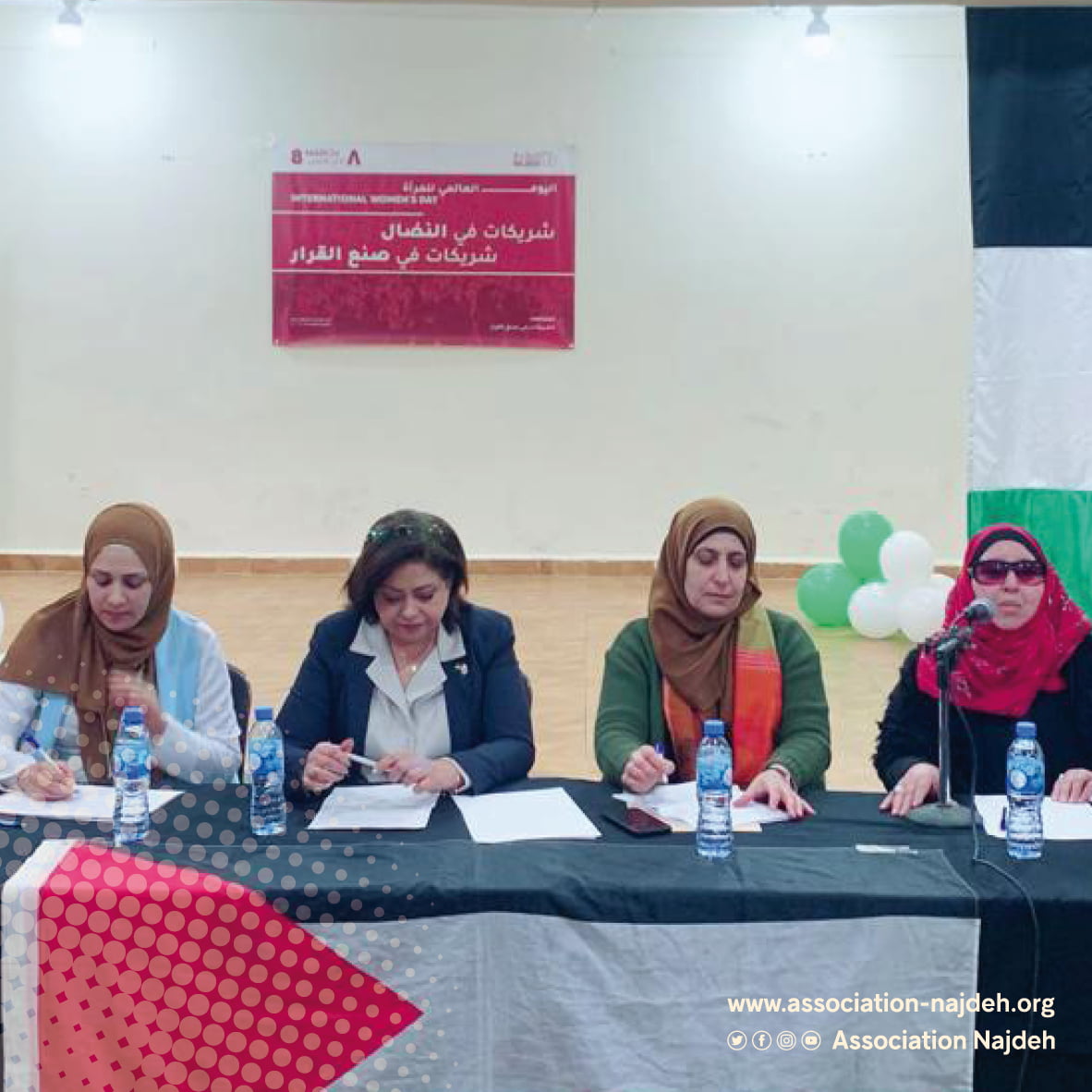 Partners in the struggle are partners in decision-making – in Al-Badawi camp.
Al-Badawi, for the occasion of International Women's Day, Association Najdeh organised an interactive and open dialogue seminar under the title: Partners in the Struggle, Partners in the Decision Making. In the presence of the popular committees in the camp and women's unions and representatives of educational, social and health institutions and associations, scout bodies and sports clubs. Mrs. Hanaa Al-Enein, the coordinator of the Badawi branch, after welcoming the attendance , delivered the speech on Women's Day and focussed on 'The role of women's struggle in all historical stations and their distinctive role". Glimpses of the struggle of Palestinian women were presented, from the beginning Palestinian women were and still are partners of men in the Defence of the homeland and had organised and influential Defence initiatives.
Mrs. Nariman Al-Shamla, President of Association Donia for Sustainable Development, Ms. Faiza and Nass, Musharafaat from Riad Al-Ittihad, in the North region, spoke about the role of Palestinian women in supporting the cause throughout their history in all fields. Their speakers also shed light on their role in relation with the circumstances and issues Palestinian women are currently going through. Therefore, the role of women in the captive movement and the arenas of struggle were highlighted, and there were a number of interventions and discussions to clarify several concepts.