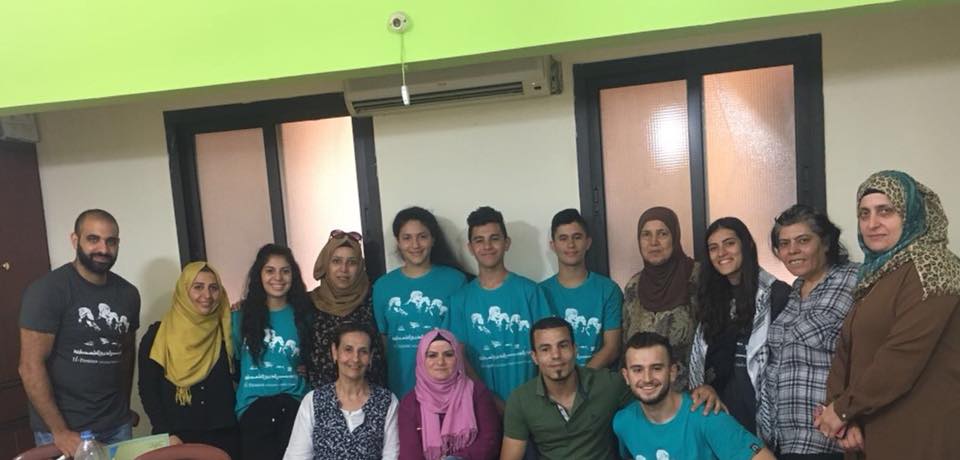 Lecture on human rights at Lebanese International University- Saida on the day of solidarity with the Palestinian people
On the International Day of Solidarity with the Palestinian People, at the invitation of the Lebanese – Palestinian Right to Work Campaign Coalition, Palestinian researcher Fathi Kulaib lectured on "Human Rights of Palestinian Refugees in Lebanon" at the Lebanese International University (LIU) Saida with the presence of the academic director of the university, Ahmed El-Haj, director of the Youth Institute for Development in Saida, Adnan Nofal, the coordinator of the right to work campaign in Saida Khaled Abu Sweid, and a number of faculty members and representatives of student organizations and youth and university students.
Mr. Kulaib began his speech by reviewing the conditions that led to November 29 a global day of solidarity with the Palestinian people and their national rights. "This day came within the framework of a series of political victories achieved by the Palestinian revolution and as a result of the great sacrifices made by the Palestinian people which resulted in an international interaction.
He pointed out that the policy of preventing the Palestinians from the right to work had siege the graduates who have university degrees and needs to find jobs in the market which doesn't receive the Palestinians and prevent ownership and punitive measures that produced only unemployment and diseases.
He pointed out that the issue of the human rights of the Palestinian people in Lebanon is no longer tolerated and initiating any discussions and interpretations from here and there is not accepted.  The economic and social conditions reached a dangerous level, the continuation of such status will lead to dangerous situation in the Palestinian society as a whole. At the end of the lecture, the University administration was honored and a shield was given to them which was received by Professor Ahmed Al-Haj and participated in the honoring event Mr. Adnan Nofal.