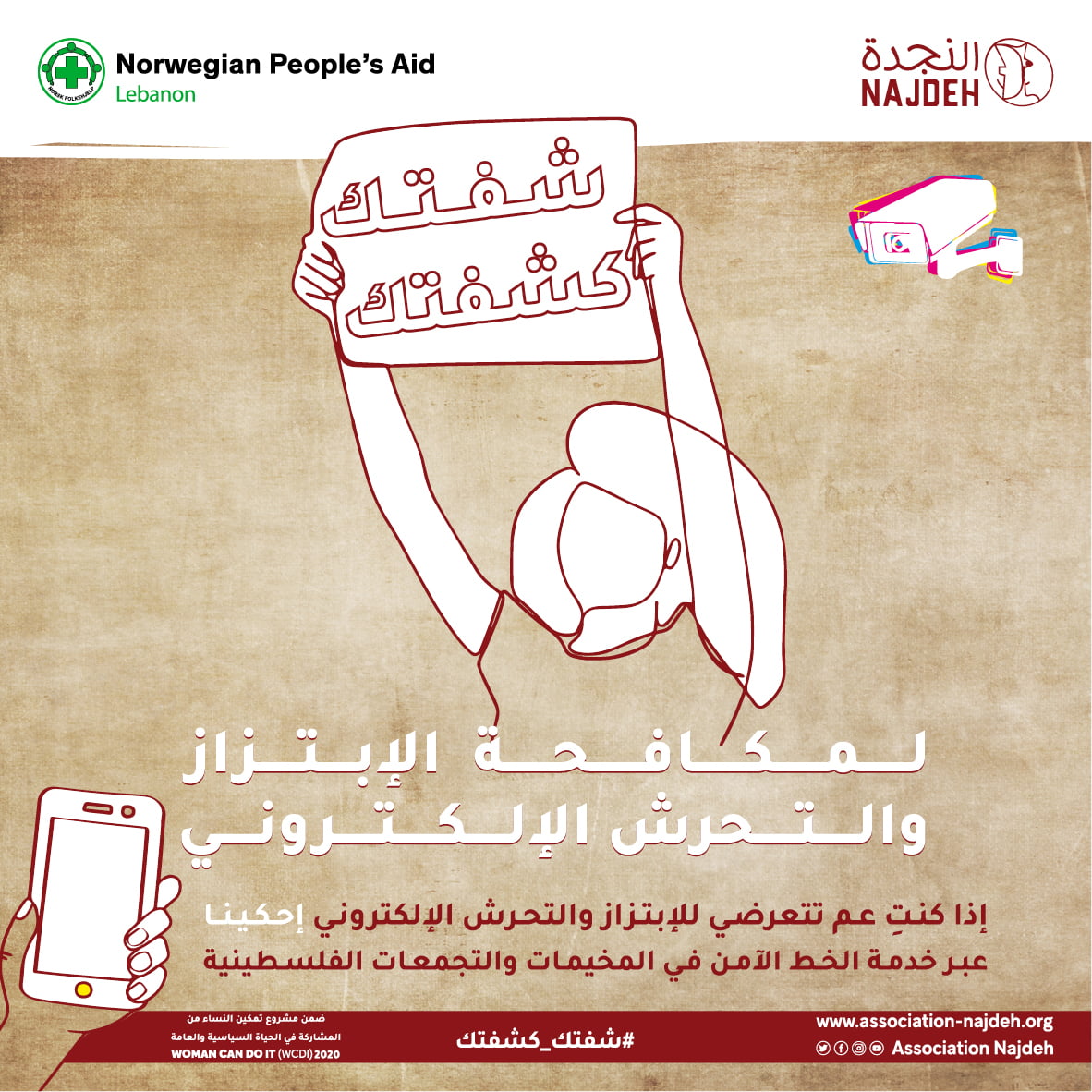 I saw you, I revealed you.
The Women's Rights Program at Association Najdeh, in cooperation with Norwegian popular aid in Burj Al-Barajneh camp, launched its 'I saw you' campaign to combat extortion and electronic harassment.
The campaign was launched after the shocking figures reported revealing the high rate of violence and electronic extortion practised against women and girls, during the Covid 19 pandemic, paired with the lack of sufficient mechanisms to confront it. These practises are due to the patriarchal community and culture that is based on blaming women and the discrimination against them, in addition to self-isolation measures, which confined women and girls to one space with the abuser.
Based on this reality, women and girls have reported exposure to cyber-violence and extortion of all kinds, hence, the campaign was launched. The campaign focusses not only on combatting extortion and cyber harassment, but also on their right to access and use the Internet freely and safely without being subjected to violence, bullying or blackmail.
In effect, providing accessible psychosocial support to women and girls through our specialised team, our security line service, and providing protection through the network to protect women in Palestinian camps and gatherings.
#I saw you_I revealed you