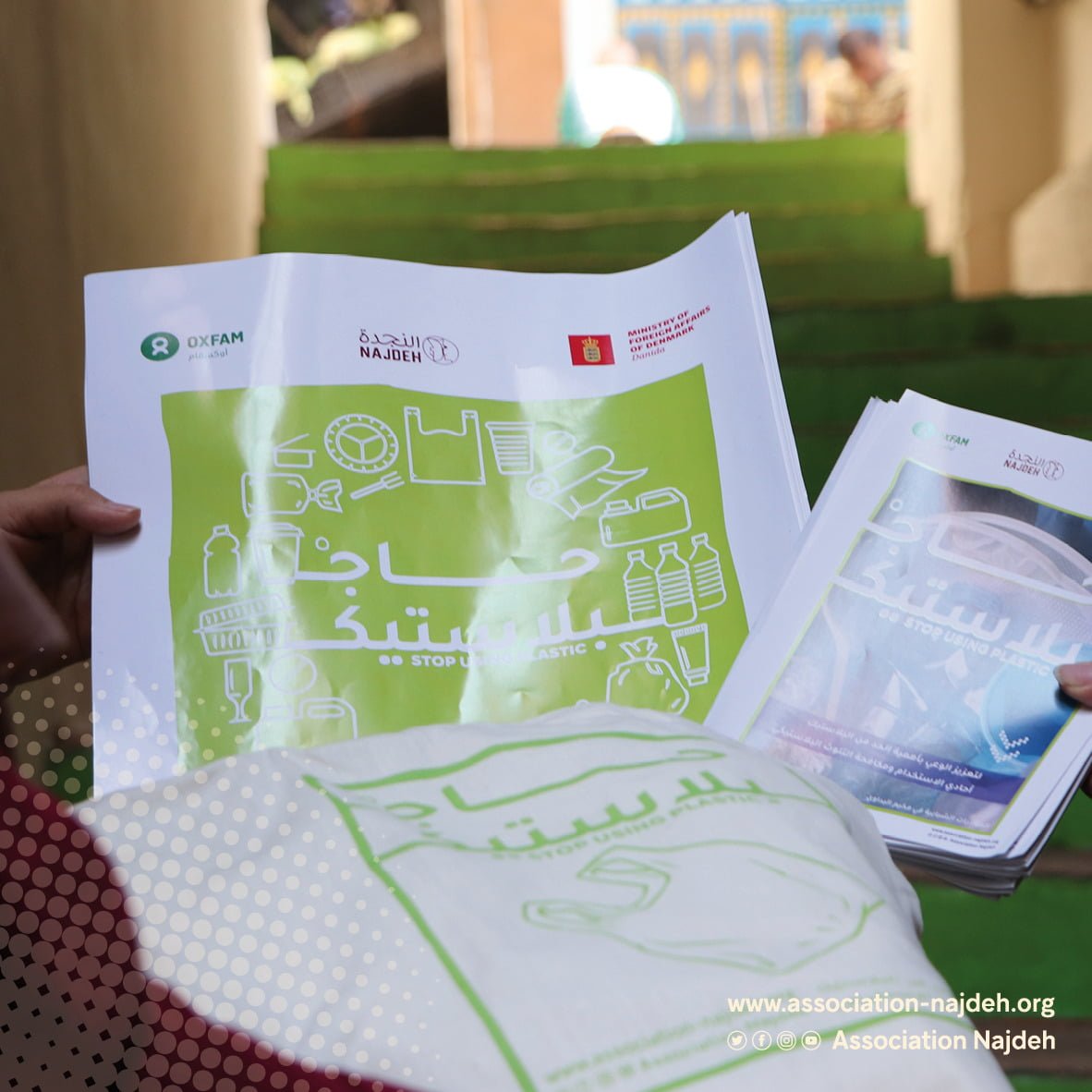 "Enough Plastic", a youth environmental initiative, in Beddawi camp in northern Lebanon
Najdeh Social Association launched the "Enough Plastic" campaign within the youth initiatives in Beddawi Palestinian refugee camp, northern Lebanon, funded by the Danish International Development Agency (Danida) and supported by Oxfam.
The campaign comes to raise awareness of the importance of reducing single-use plastic and combating plastic pollution, and the goal of the 'Enough plastic' initiative is to reduce the use of unnecessary and avoidable plastics that cause problems (including single–use plastics). This is In order to raise awareness about the importance of sorting Waste and recycling, raising awareness about the dangers of plastic, finding alternatives to it, and driving community behaviours to start making a change and keeping the camp clean.
Over the course of two years, youth initiatives in the camp have conducted awareness workshops and the formation of community youth committees, through which a campaign was launched (Don't Stop Your Life) to raise awareness about drugs, and to equip (space) for women and girls to practice cultural sports activities … etc., and after a field study during this year, it was found that plastic pollution is one of the problems facing our lives and its daily details in the camp. Therefore, it was made as the associations mission to reduce the use of plastic bags, raise awareness about the importance of sorting waste and recycling, and spread awareness about the dangers of plastic.
This programme will be done by placing landfills in 13 areas in the camp, repainting, cleaning, and afforestation of 5 neighbourhoods in the camp. In addition to awareness workshops, there will be the distribution of approximately 350 cloth bags to be an experiment in the beginning for minimising the use of plastic bags.