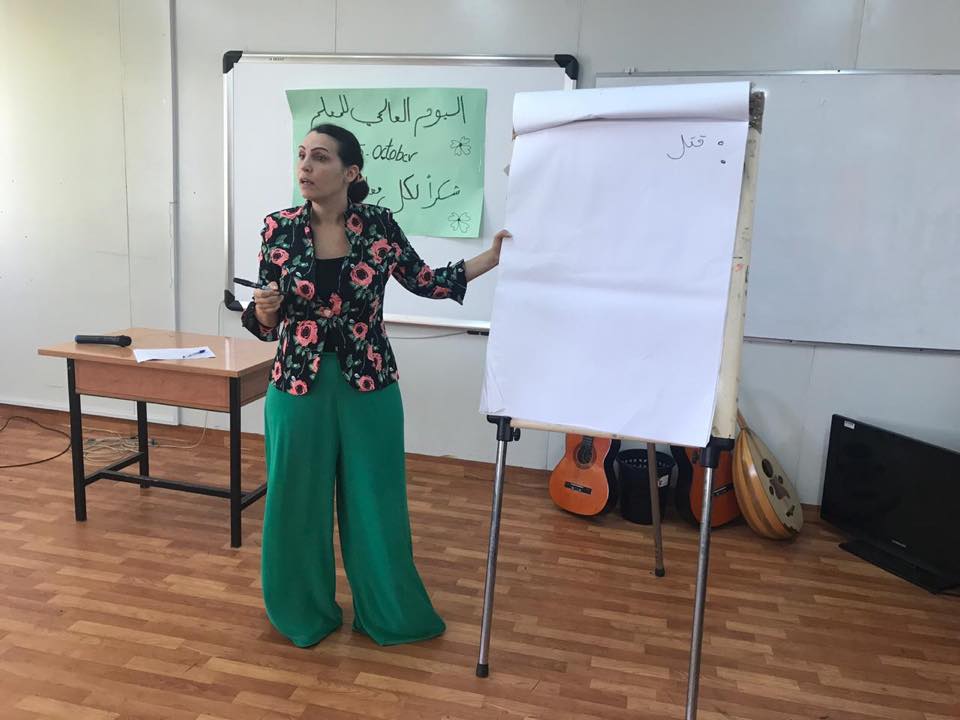 Awareness Sessions about How Rising Up Children in Healthy Way in Nahr – El Bared Camp Kindergarten
With the support of UNICEF and Welfare association -Taawon, the kindergarten of Najdeh in Nahr al-Bared organized awareness sessions for parents in coordination with a number of institutions and kindergartens in the camp under the title "Rising up children in healthy way".
The session included several topics, the most important of which is the replacement of violent nonviolent methods in dealing with children and alternatives to punishment, behavioral problems in children and when we consider the child's behavior a problem with a detailed explanation of stubbornness, aggression and jealousy.
The session was given by the Psychologist Zana Ismail, where there was great interaction by mothers who emphasized the importance of the topics covered by the training.