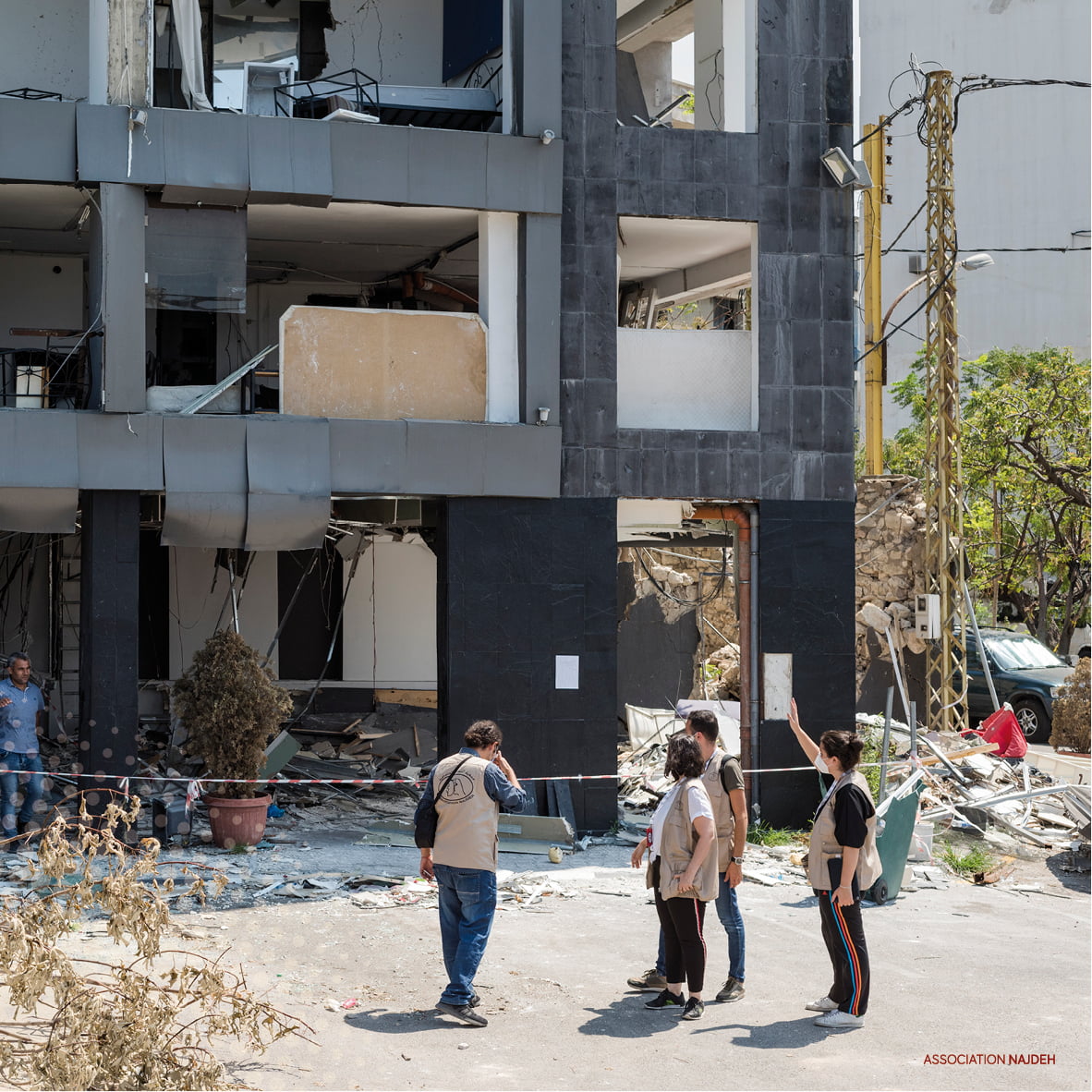 For Beirut a project of unconditional cash aid
Since the first weeks of the Beirut blast on August 4, 2020, the emergency team of Assossiation Njdeh has worked to assess the damage to affected and displaced families with the aim of contributing to improving their basic living conditions. This is in order to assist with unconditional aid, covering the areas of northeast Beirut, Karantina, Jeitaoui, Al-Madawar, Zuqaq El-Balat, Khandaq al-Ghamiq, Ras al-Nabeh, and the surrounding areas. 
This project is supported by HEKS/EPER, CAFOD, Christian Aid, in coordination with Beirut Municipality.